So, I thought Caris was going to get her first teeth a while back when she started drooling at 3 months.  She decided to take her time.  But, they're here now!  Her first 2 bottom teeth pushed their way into mouth world on Thursday.  You still can't really see them well…   Honestly, I'm going to miss her big toothless grin.  I feel like Caris is growing up so fast.  Caleb's first year didn't feel like it went by this fast.  Caris will soon be 6 months.  Oh my.
I took some pictures to commemorate our daughter's beautiful toothless smile.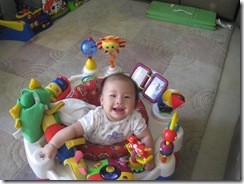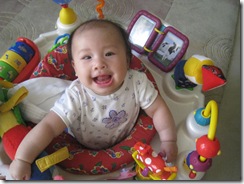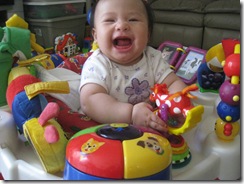 I've got to include some of these other pictures.  Caris is so cute.