Caris had her first solids on Monday.  Rice cereal… yum, yum.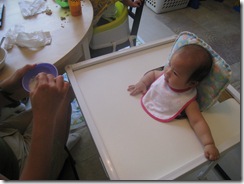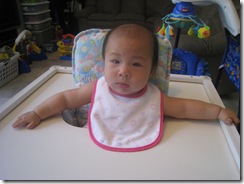 Here's a video of this fun feeding adventure.  Yes, that's Caleb in the background eating his breakfast.  Caleb's a little jealous that his baby sister is getting so much feeding attention. 
Oh, and Caris had her first sippy cup on Thursday.  Like Caleb, she has skipped the use of bottles almost completely.  That's our friend Camille in the first picture.