[Caleb just celebrated his 8 month birthday on Wednesday, 3/27. Happy birthday, baby boy!]
I've got 8 teeth now. Can you see them when I smile big?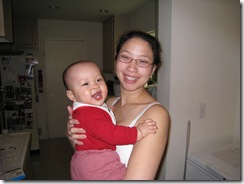 I can brush my own teeth now… kind of.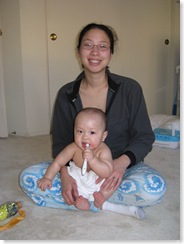 I've really excelled in my music class. This is how we play those jingle bell things.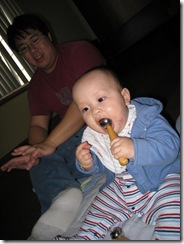 I'm getting faster, but I still crawl like I'm a soldier.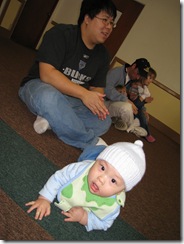 I like to pull myself up on anything I can.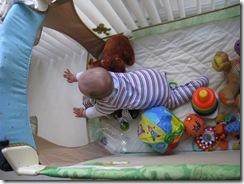 I'm fine tuning my pincer grasp. I've gotten much better at eating cheerios, except for those few slippery ones that just don't want to stay in my mouth.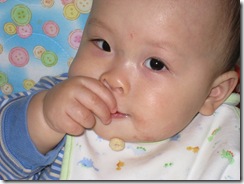 I've learned some new tricks along the way.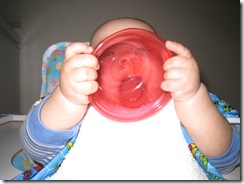 I've even learned how to shake my head no.
[We love you so much, baby Caleb! It's so fun watching you learn new things.]