Caleb officially has 8 teeth now. His bottom side incisors came in next. His top central incisor truly came in dead last out of all 8, but it's here now.
It's been a rough, fussy week for Caleb. He's had it tough with these 6 teeth coming in… and having a cold/flu, constipation, etc… Please pray he starts sleeping well again. This mommy wants to enjoy sleep again.
Here's a picture of my not-so-happy Caleb. Unfortunately, this has been his face of the week.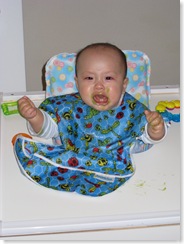 Caleb's first carousel ride.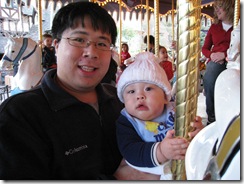 Caleb's already pulling up. He started doing that before he was even crawling. Here's a pic of him standing.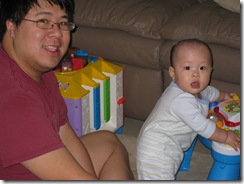 More pics to come.