This post will be 5 days later than the actual day, so hopefully I still have a firm grasp of what happened that day.  This the Day 6 retro-blog.
This was our last full day in Mexico.  We had heard the day before from people on the bus that there was loads of fun things to do at the recreation center.  It's not free, but from what we here it's worth it to go.  That'll be our destination this day.
First we have to wake up in the morning.  Everyday, the Caleb & Caris have been going later and later to bed.  And everyday they wake up later and later.  This is fine by me.  We were keeping the kids on California time, so they even woke up later than usual.  More sleep in the morning = Happy Chris.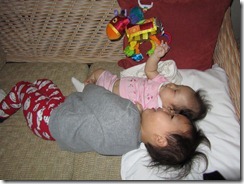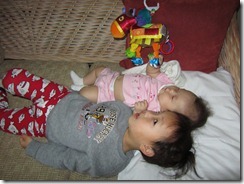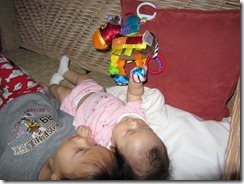 Chloe only has a limited time where she can be by herself when she is awake.  She is normally up an hour and a half to two hours between her naps.  Of those 90-120 minutes she can only be put down about half the time before she starts crying.  This is me putting her down on the chair after playing with Caleb.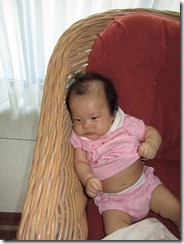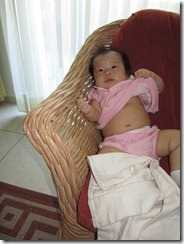 Caleb watching Cars.  Good ol' G1 being put to good use.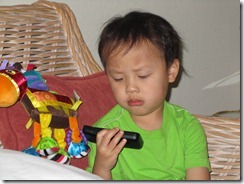 Caris is finally awake 10:30 local time.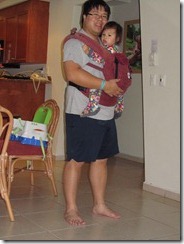 I think she enjoys the Ergo Baby.  It's been a while since she's been in there.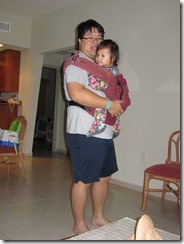 Good morning, Caris.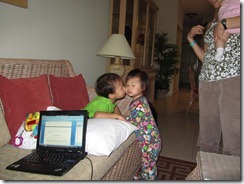 Rec center kids area.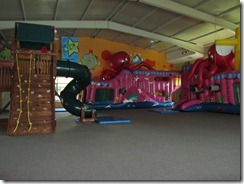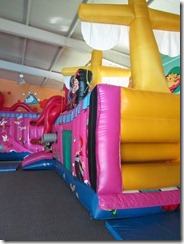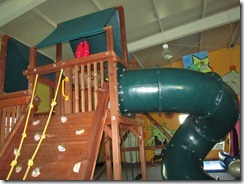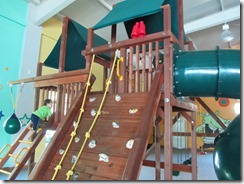 Caris got stuck up there.  She refused to go down the slide.  And was too scared to climb down the stairs.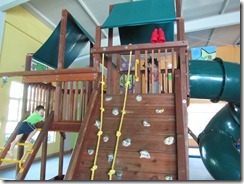 Maybe more age appropriate for Caris.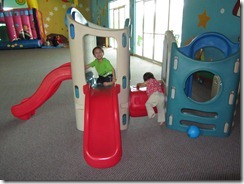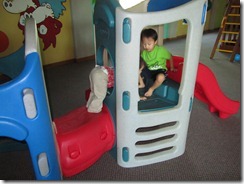 Mommy studying away.  The pool is made for small kids.  It was only knee deep for me at the deepest part. And Caleb could walk through almost the whole pool safely.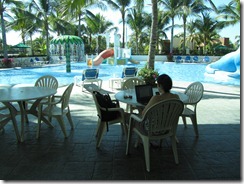 We need to get dressed.  Caris, you can take off your own clothes.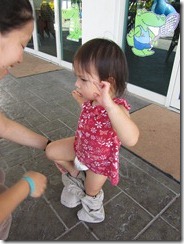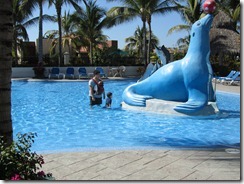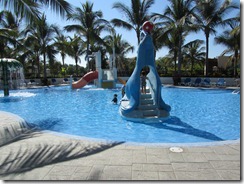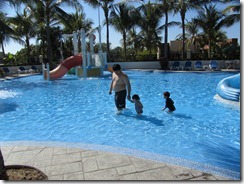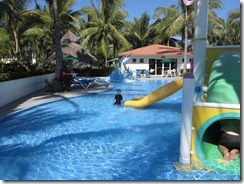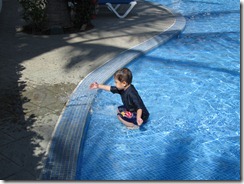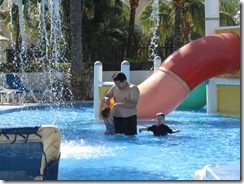 Caleb showing off a little too much.  We're such mean parents.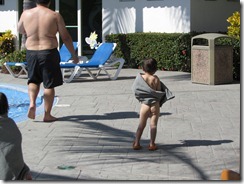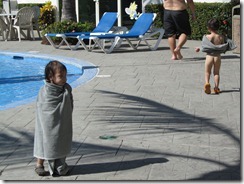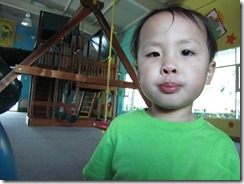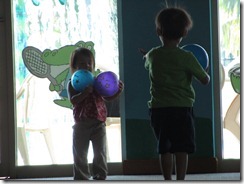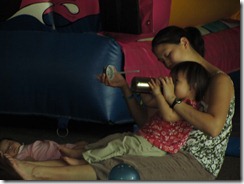 Caris throwing a temper tantrum on the bounce house.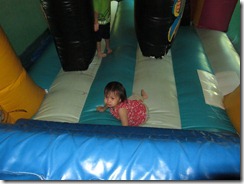 Five minutes later, she's trying to climb up.  Caleb tries to help.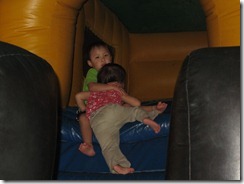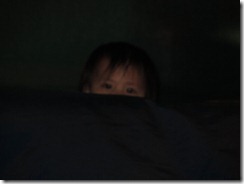 As sure as the sun will rise is almost as certain I am that Caris will pull her pants down.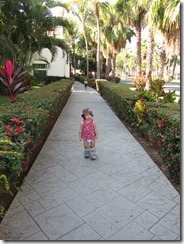 And sure enough Caleb will follow her.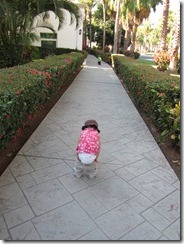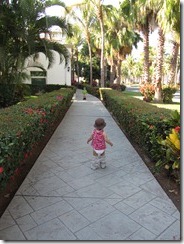 Caleb making himself comfortable with a stranger.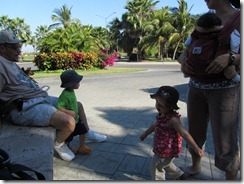 Our bus Caleb so loved.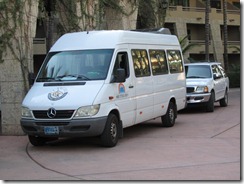 Caris digging her new sunglasses.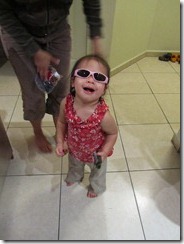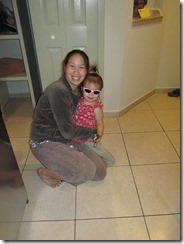 Caleb doesn't like the sand.  I don't think he likes to get his feet dirty.  Strange boy.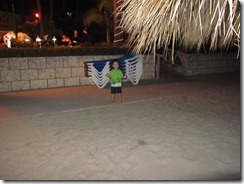 Caleb & Caris on the tire swing.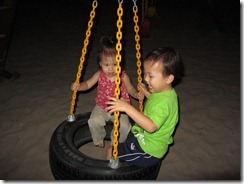 Eating snacks on the beach.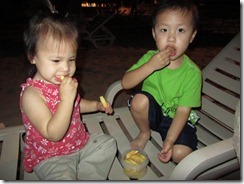 What's that?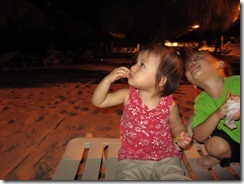 "Pretzel for you, Daddy"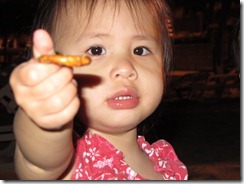 Playing with sand.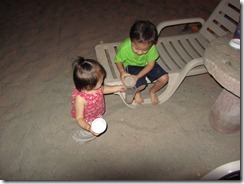 Just hanging around.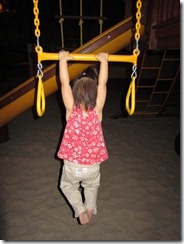 Spaghetti for dinner.  Yum!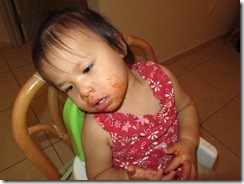 Our last night here.  We have a bit of packing to do.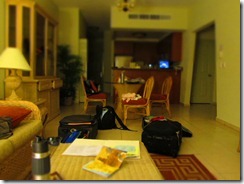 Mommy has a paper to do though.