What am I doing up at 4am again?
Caris turning on the TV in the morning.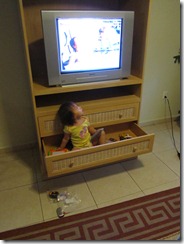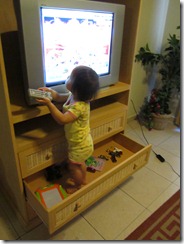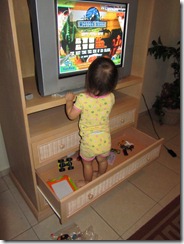 All 3 children are in this picture.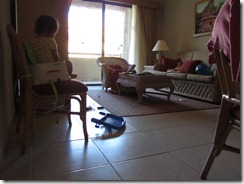 There he is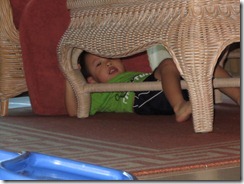 Church service at the resort.  I (Chris) am the 4th youngest person in that room, only beaten by Caleb, Caris and Chloe.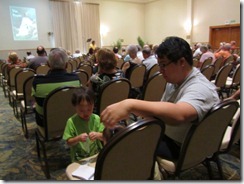 Playground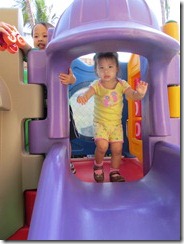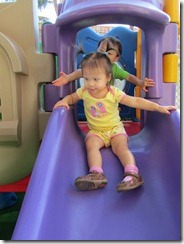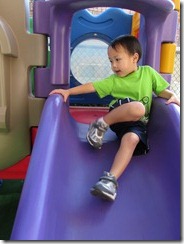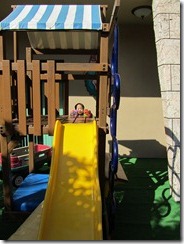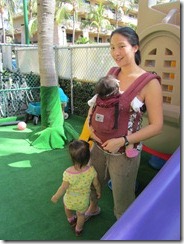 Lunch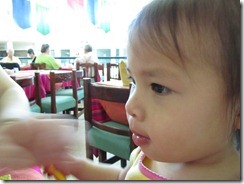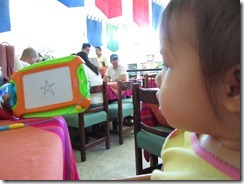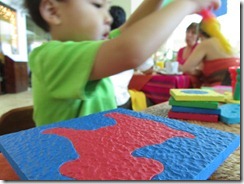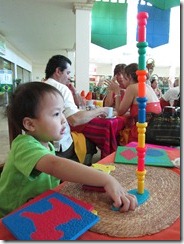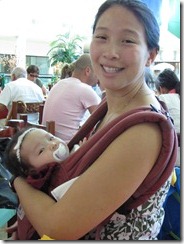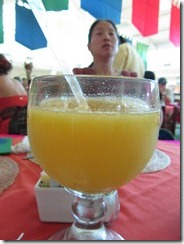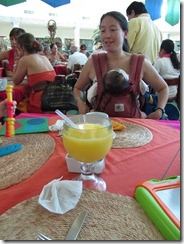 The GIANT playground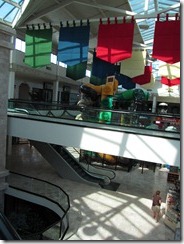 "I want to go on that!"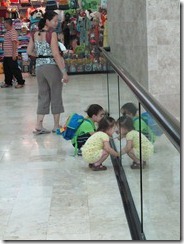 Walking around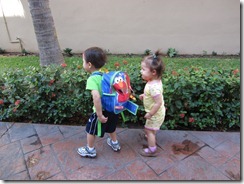 Why don't our children smile in pictures?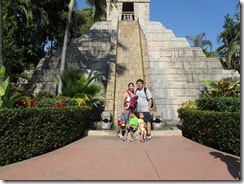 And why don't they look at the camera?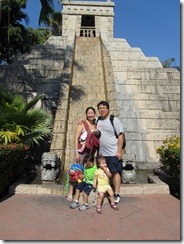 They love water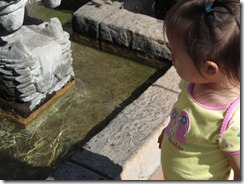 They love throwing stuff in the water.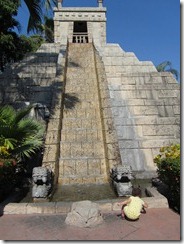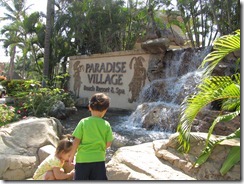 Remember how I said Caris likes to take off her clothes?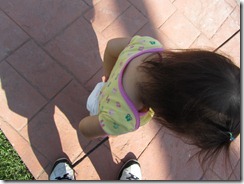 And putting stickers on their head?  Oh wait, I didn't say that.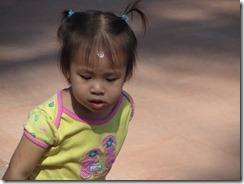 Let's practice both out in public!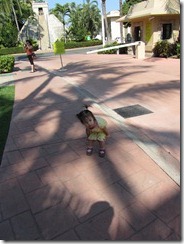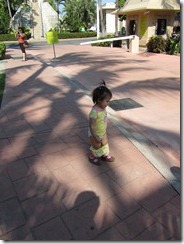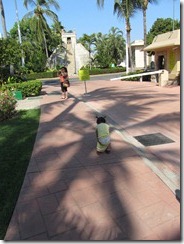 Me too, Daddy!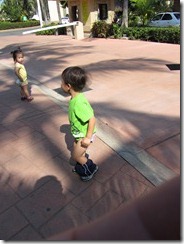 Walking!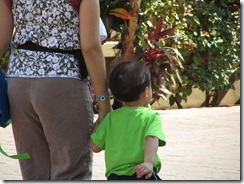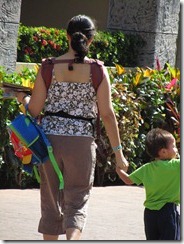 And more walking!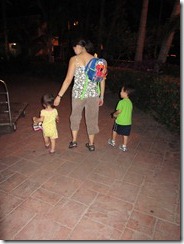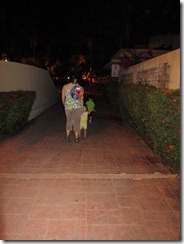 Caris: What's that? 
Daddy:  That's the man who doesn't exist.  You will never get anything from him.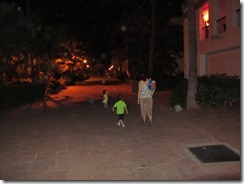 Chloe playing with her toy.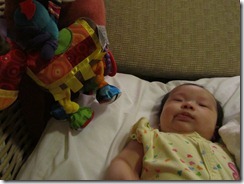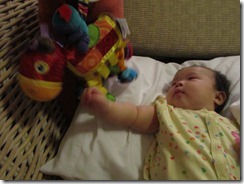 Caleb & Caris want in on this sweet toy action.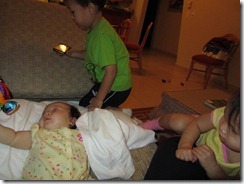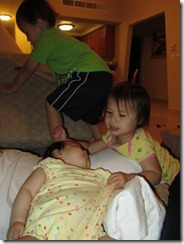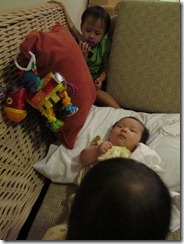 I got boogers.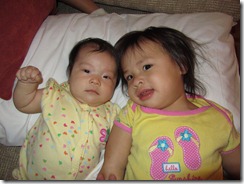 I got boogers in the other nose too.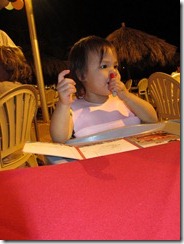 BBQ Night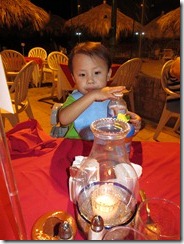 Midnight room service.