Our morning started out late.  We were suppose to meet up with the timeshare lady this morning at 10:30am.  Yvonne was up late doing her paper.  And I was up late writing and posting pictures.  We decided to sleep in and skip out on the wonderful timeshare talk.  Oh darn.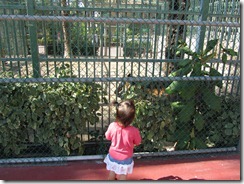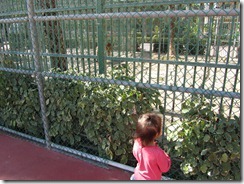 These birds are loud.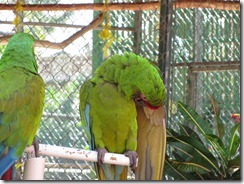 We decided to tackle the 3 story playground today.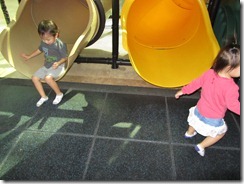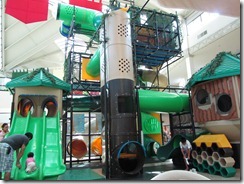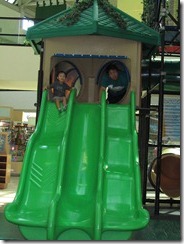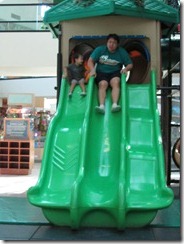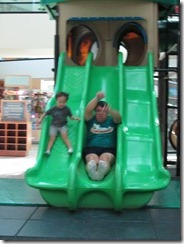 I barely meet the height requirement.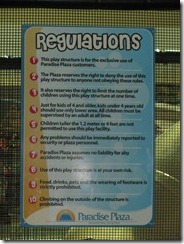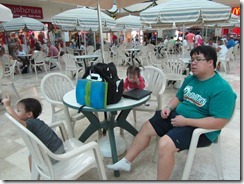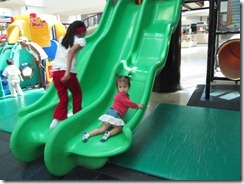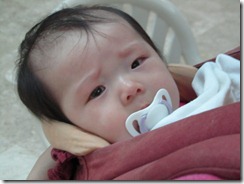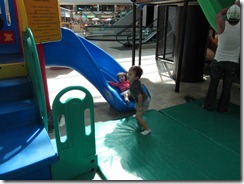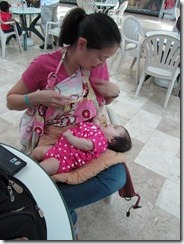 Caris throwing a temper tantrum walking home.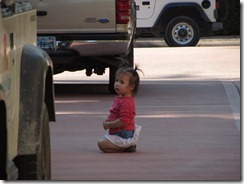 Playing with Chloe!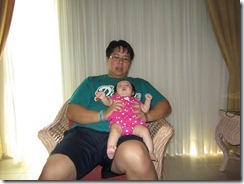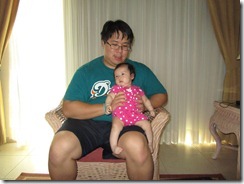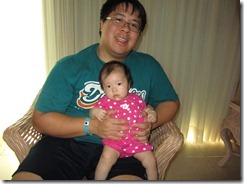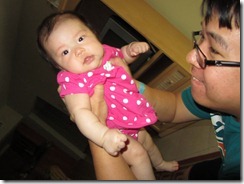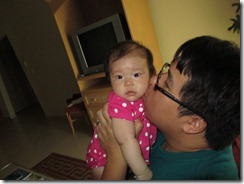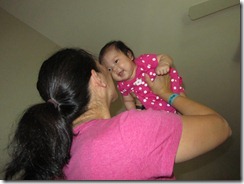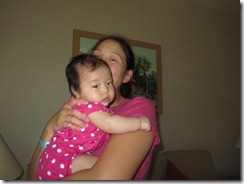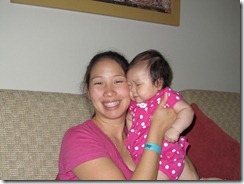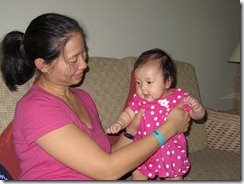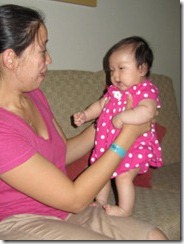 "I want to go swimming."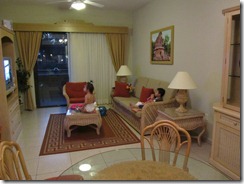 Why does Caris have no clothes on?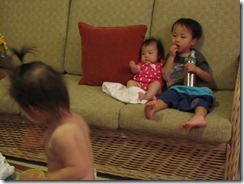 Because they're eating a snack.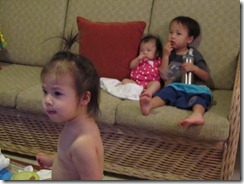 And we don't want her peeing on the ground or in her swim diaper while eating.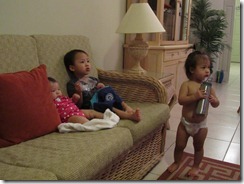 So they're watching Babe and eating snacks.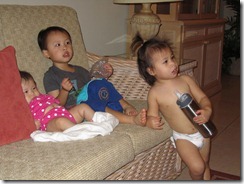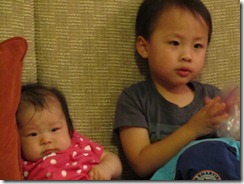 Before she puts on her swimsuit.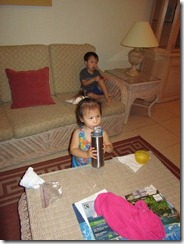 Of course we got all dressed up for nothing.  The towel station was closed, so we didn't have any towels.  No swimming today.  Maybe tomorrow.