The AAP doesn't recommend TV watching for kids until 5 years of age, but you know what? Those "rules" go out the door when you quickly learn that your son sits still for at least 2 minutes when watching TV… just enough time for mommy or daddy to cut his fingernails and toe nails.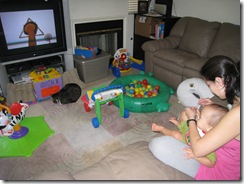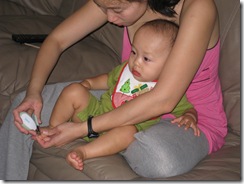 Here's a picture of Caleb in his forward-facing car seat. He loves the view! His index finger in his mouth has been a nearly permanent fixture for at least a week. This boy is drool city. He has all 8 of his incisors, his 2 top canines, and his four 2-year old molars. His bottom 2 incisors are busting their way through the gums. Caleb nearly has 16 of his 20 baby teeth. Go Caleb!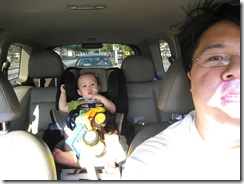 Here's a fun video of me kicking my beach ball around.
I love to imitate mommy. She butters her bagel. I try to too.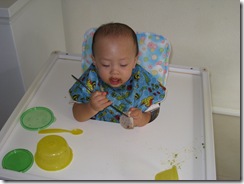 Hold me, hold me. "Bao-bao"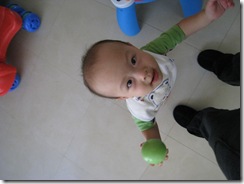 How much can I stuff into my snack cup?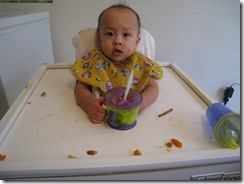 Where's Caleb? Here I am!